EVENTS
Fill in your e-mail address to receive our newsletter!
CANCELLED
July 28th, 2019 Noon to 4pm
Liquid Sound Lounge
LSL Soulful House Music Dance Boat Party Celebrating 20 Years Dancing on Water

The original soulful house party on a boat for NYC¹s soulful house music scene, community unity, and conscientious party people with a purpose!

DJ Jeannie Hopper (LSL)
with Jay Rodriguez live on Sax/Flute
Chris Theberge and sons live on percussion DJ's Shakey, Illexandra and Dat Gurl Curly

Board 12pm / Depart 1pm / Return 4pm
Aboard The Cabana, Marco Polo Cruises, East 23rd Street, Skyport Marina (docked on the East River), Manhattan, NYC


If the link is broken, copy paste the following address
https://www.brownpapertickets.com/event/4263178


PURCHASE TICKETS HERE (surcharges apply) BrownPaperTickets.com:
All Ages. Tickets: Tier1 $25 /Tier2 $30 /General Admission $35 / *$15 kids under 18 
($5 surcharge for tickets purchased at the dock/day of the event)
Limited Group-Family Packages (2 adult tix plus 1 complimentary kid ticket) $60
(Notes: only availabe w/advance purchase) 
*Day of Event: $5 extra surcharge at dock (cash only)

Rain or Shine, barring water conditions. No Refunds or Exchanges.
Dress to Dance / Casual. Cash Bar, Food For Sale On Board.
No beverages may be brought on board (except baby bottles) 
*Under 18 must be accompanied by a parent at all times. 

Promotional Support: DeepDance, Fusicology, EternalSol
Partial proceeds go to support The Laura Flanders Show



July 4th, 2019
Reggie Johnson & LP & Harmony¹s - Star Spangled Beats & BBQ
DJ¹s Jeannie Hopper, Ali Coleman, Jon Martin, Ruby Red, Siren, Illexxandra, Zion, Jedi 9 and more
3pm-11pm. Free. +Free Plate of food with purchase of a drink.
@LP & Harmony - 683 Grand Street, Brooklyn


June 28th, 2019
Get Down With The Jeannie!
DJ¹s Hamza of Windhorse Records and Jeannie Hopper +guests
10pm-4am. RSVP for reduced list $5. $10. 21+. at Studio 151 - 151 Avenue C, between 9th and 10th streets.


FOR MORE LISTINGS of cool parties, New York and other cities, GO TO:
fusicology.com


NOTE: Information is subject to change, please check back for updates.

For more details go to events
updated 06.15.19


SOCIAL NETWORKING ONLINE:
Jeannie Hopper Tumblr Blog: http://djjeanniehopper.tumblr.com

‡ Liquid Sound Lounge Facebook Group Page:
The playlists are posted during the show for you to check out:
facebook.com/groups/liquidsoundlounge

DJ Jeannie Hopper Fan Page:
Like/Follow DJ Jeannie Hopper Facebook Fan Page Liquid Sound Lounge Facebook Fan Page:
The playlists are posted during the show for you to check out:
facebook.com/liquidsoundlounge

Jeannie Hopper Twitter Feed:



Jeannie Hopper Soundcloud - DJ Sets!!
http://soundcloud.com/jeanniehopper


Liquid Sound Lounge Radio Show Archives!!
http://Mixcloud.com/jeanniehopper

---
PHOTOS


Photo's are up from The LSL Fall Equinox Boat Cruise. For more photos go to photos

updated 02.02.14
---
LATEST RELEASES
For the entire LSL Recordings catalogue go to recordings.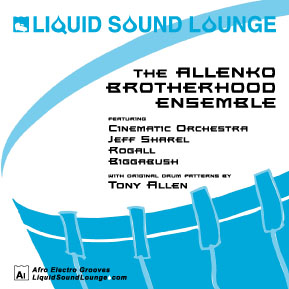 Liquid Sound Lounge soon to be available for digital download.
TO PURCHASE VINYL VIA MAIL ORDER PLEASE GO TO: http://www.gemm.com
YOU CAN ALSO SPECIAL ORDER THRU DISC-O-RAMA IN NYC. West 3rd street between 7th & 6th avenues or Dance Tracks East 3rd street between 1st & 2nd avenues or Halcyon in Brooklyn's DUMBO area under the Manhatten Bridge overpass near Pearl street.


"MORE TO LOVE" ROZZ NASH -LSL238
The LSL label is rockin' releases once again. Rozz Nash's vocals are on point with this jazzy R&B tune that is simple and to the point 'there's more to love than saying I love you.' The original features Rozz's live band. There's the 'broken contra-bass mix' by Tony Edwards and a remix by Victor Simonelli takin' you on a serious dance journey that had all at Club Shelter cheering. The single is only available at Dance Tracks and Halcyon in New York as a 'white label' limited edition promo with a commercial release this fall. There's a follow up with remixes by Jon Cutler, KLASH, and Bell-Hop to be released first thing in 2004.

"THE ALLENKO BROTHERHOOD ENSEMBLE" TONY ALLEN -LSL237
with Jeff Sharel, Cinematic Orchestra, Rogall, and Biggabush.
LSL released a 4-cut album sampler on vinyl of the Shanachie Records CD full-length release "The Allenko Brotherhood Ensemble". The vinyl sampler features Tony Allen's afro-beats produced into original cuts by: Jeff Sharel, Cinematic Orchestra, Rogall, and Biggabush. Tony Allen and the Comet crew came to her set in Belgraad at the enormous Exit Festival where she spun to 20,000+ crowd with the Nuphonic crew: Faze Action, Block 16 and Jools.

"TELEPATHY" LOUIE BALO feat. JEANNIE HOPPER -LSL236
Don't forget Louie BALO's latest release featuring Jeannie's wordology, entitled "Telepathy"! It got a little buried in the post 911 vinyl release trauma. Someone out there,however, has worked the vocals onto there own record release..hmmm... Who might that be? If you know, let us know. We love to track the acapella action which seems to be keepin' this number in dj's crates. If you've done a mix, send it to us. We'd love to hear it. We are currently working on new mixes for "Telepathy" and will re-release the original along with the new mixes. It's meant to be gritty and chunky and also has loads of live instrumentation going on in it including the stupendous organ solo by Robert Aarons of Wyclef Jean and the ole eightball days.

"GUIDING LIGHT" LOUIE BALO feat. JEANNIE HOPPER -LSL235
NRK Records, June 2002, re-released this gem featuring new mixes from Pete Heller. It's on so many decks still workin' the crowds since it's original LSL release back in May 2001. You can also find "Guiding Light" on two CD compilations -- one mixed by DJ Garth on NRK records - UK, and the other mixed by Grammy award winners DEEP DISH MOSCOW compilation for the GLOBAL UNDERGROUND series.

EMO "So Fine" and "Push On" featuring remixes by Les Gammas and Zeb. Listen to all four mixes at www.emo.dk/[more]
updated 06.20.07