ABOUT US
Welcome to the musical land of the Liquid Sound Lounge, where the power of the groove unites all. Brought to you by DJ Jeannie Hopper, the "DJ who is devoted to exposing soul infused grooves of all persuasions" - Muzik Magazine/UK.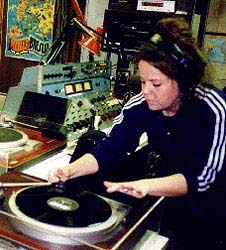 Our site was designed to unite the many facets of the Liquid Sound Lounge, which began in 1993 as a RADIO SHOW and has since grown to include a RECORD LABEL and a PROMOTION COMPANY. You can also keep track of our LIVE EVENTS. An exciting new feature is our UNDERGROUND GUIDE, an incredible resource for those in search of underground music, parties, clothing and more.
We first went on line in the fall of 1996 and we hope to keep bring you the freshest sounds from the underground well into the future. - enjoy!
CONTACT US
GENERAL INQUIRES:
Liquid Sound Lounge
P.O. Box 7013
New York, NY 10116
RADIO RELATED:
WBAI-Liquid Sound Lounge
120 Wall Street, 10th fl
New York, NY 10005
212.209.2800 ext. 2931

PARTY HOTLINE:
212.631.3617

EMAIL
General:
info@liquidsoundlounge.com

Radio Show:
radio@liquidsoundlounge.com

Record Label:
label@liquidsoundlounge.com

DJ Bookings:
djbookings@liquidsoundlounge.com

Web related:
webmistress@liquidsoundlounge.com